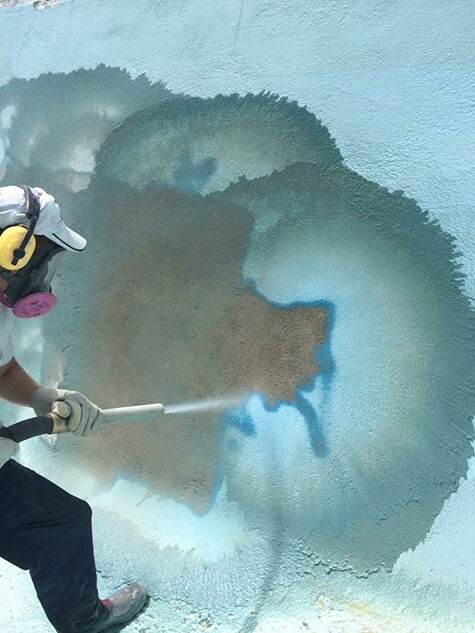 Sandblasting Services
We have at your disposal, a mobile sandblast sandblasting unit. We use high-performance abrasives (without silica). 

Our solutions are least harmful for the environment. We pay attention to minimize the inconvenience due to the noise of our equipment and to the dust generated by the techniques used. Each mandate is evaluated by our site manager who will take the necessary means to meet your expectations while preserving the environment by the installation of protections. We also offer on request solutions that are recognized as being more environmentally friendly.
Sandblasting
Specialized in sandblasting and pressure cleaning whatever your project is, our team of professionals puts its skills and know-how.
Paint Removal
We use modern machinery and qualified professionals for your service. Removal of old paint is important in renovation, we can handle it for you.
Industrial Sandblasting
We offer industrial jet sandblasting guaranteeing the safety necessary to intervene in industries.
Pool Sandblasting
The pool sand is a natural and ecological sanitation system which adapts to all qualities of water including hard water.
Ensuring a high level of service quality regardless of the size of your project