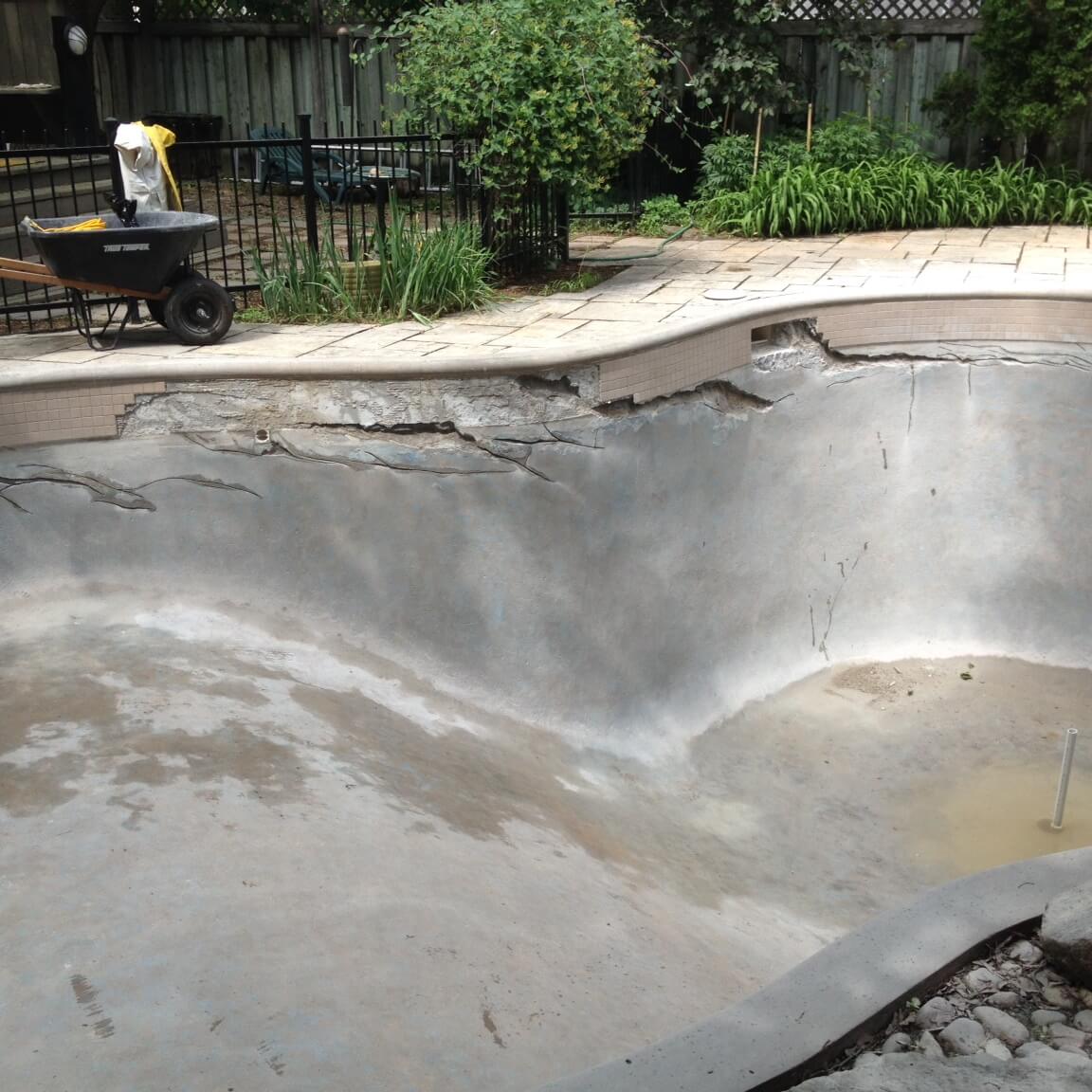 Demolition of Weakened Concrete
Refecto Aquatique is able to take charge of the demolition of your damaged concrete. Our specialists know the difference between a holy concrete that must be preserved and one that will soon be due for a replacement.
Repairing Surface Cracks
The demolished concrete areas must be re-surfaced with a polymer-modified concrete and we seal the cracks using a pressure-based epoxy injection.
Crack Injection
A simple epoxy injection can be enough to stabilize your pool slab for many years to come!
Repairing Pool Walls
Your pool needs repairs? A poorly balanced water has wreaked havoc on your walls? Réfecto Aquatique specializes in concrete pool repair. We can help you refurbish your in-ground pool. We are experts in in-ground 
concrete pool repairs
. We repair cracks, bullnose, cement, ceramic & skimmers.
WALLS & SIDEWALKS REPAIR
Your pool needs repairs? Pool Original specializes in concrete pool repair. We can help you to make a beauty to your pool concrete digging. Specialized in swimming pool repair concrete digging. Cracks Cape Cement Ceramic Skimmer Skimmer
FLEXIBLE FORMS ON CONCRETE MEASUREMENTS AND CASTS
The cast concrete pool. This technique requires the establishment of a formwork shuttering boards or blocks to bancher, reinforced by a scrap frame, in which is poured concrete.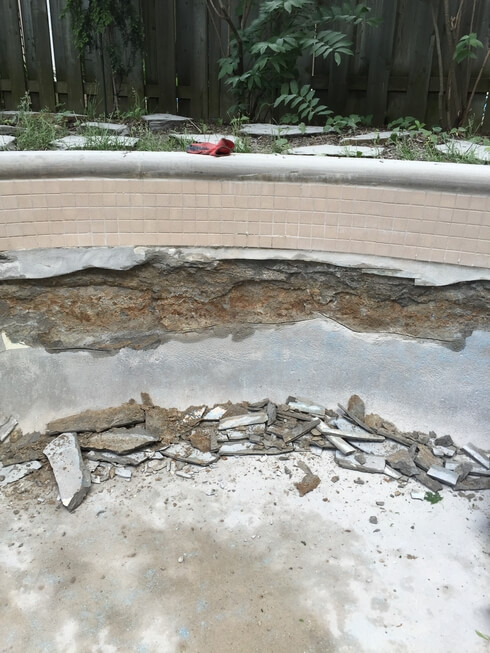 Ensuring a high level of service quality regardless of the size of your project